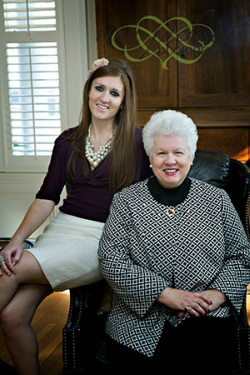 Long & Foster Realtors. 1910 William Street, Fredericksburg, Virginia 22401.
"We were here yesterday, and we will be here tomorrow..."

James Scott Pates
Owner, Pates Realty
1954-1989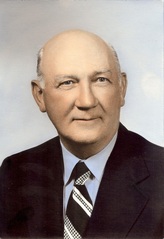 ​
​
In 1954, James Scott Pates opened the doors of Pates Realty. Over the decades, he provided his clients with superior service . This standard of excellence was maintained by his daughter-in-law, Susan Bond Pates, who has been a real-estate broker, first in the District of Columbia and then in Virginia over a 32-year career.
---
​

Raised in Orange County, Susan graduated from Mary Washington College and then received a Master's Degree from the University of Virginia. Over the years, Susan has received awards for her efforts in local historic preservation. She has served as chair of the Fredericksburg Board of Equalization. Presently, she is on the city's Architectural Review Board.

Susan Bond Pates,
​ Associate Broker, Long & Foster
1983-

---
Anne Morgan Pates, Real Estate Marketing
2012-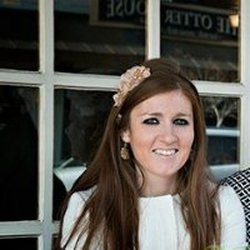 ​Susan has been married for 40 years to the former City Attorney, James M. Pates. They have one daughter, Anne Morgan Pates, who graduated from the University of Mary Washington in 2010. She became the third generation in her family to work in the real estate business in 2012 when she started working as a residential real estate agent at Long & Foster. She was hired as a Brand Manager and Leasing Agent for South Stafford real-estate developer, Piccard Commercial, for three years. She now works alongside her mother and several local businesses as an independent Real Estate and Small Business Marketing Consultant.
---


Why choose us?
Susan Pates has nearly 33 years of real-estate experience, mostly in either in Washington, D.C., or the Fredericksburg area.
Her involvement in many local real-estate and economic development board and her long-term dedication to providing superior service has continued the legacy of the Pates name which has stood for
integrity and loyalty in the real estate business for more than 60 years.
Annie Pates works to both keep up with the newest online and social media marketing tools, as well as planning and executing marketing strategies. Together, they combine experience and with the latest technology to make sure our listings are being marketed as effectively as possible.
When it comes to choosing the right agent for you, come talk to us.
Even if you're looking in an area or for a type of property that we don't feel totally knowledgeable abou
t, we are always able to direct you to someone who is the right fit.
By putting our friendships ahead of our bank account, we have managed to maintain a reputation for real estate service at it best.
We are always here to help, to give advice, and to be a resource for any real estate related questions.


​Real Estate News
"Housing Value at Record-High: Will Buyers Be Able to Keep Up?"
,
- RISmedia, January 2, 2017
"Millenials Make Compromises Now, but Eye Homeownership in the Future,
" - RISmedia, 10/25/16
"4 Trends to Shape Real Estate in 2017"
-RisMedia
"U.S Home-Price Growth Warmed Up in August,"
-The Wall Street Journal, October 2016
"Rising Home Prices Drive an Exodus From the Costliest U.S. Cities,"
-Realtor.com, November 2016
Fredericksburg's ComeBack! "Destination Design: Fredericksburg," The Washington Post
Online Real Estate Resources:
1.
"What is Stability of Income? How to Get a Great Mortgage"
-Realtor.com, November 2016
2.
"Veterans Guide to Homeownership," -Veterans United, 2016
3. Fredericksburg, VA Housing Guide and Trends,
- Realtor.com, November 2016
4. Mortgage Calculator